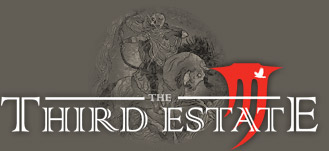 The Third Estate is an alternative rock group from Albury, New South Wales. Their music and talent has seen them play in support of some of Australia's best talent inlcuding Cog, Mammal, The Galvatrons, Faker, Kisschasy, Trial Kennedy, Horsell Common and Grinspoon.

They are about to release a unique conceptual four-part album named "The Chronicles of the Four Horseman". This album will be released in in four chapters; Conquest, War, Pestilence & Famine and Death. Each disc will consist of four tracks and a music video to be distributed to stores throughout Australia, the USA and the UK.
The band will be touring nationally through 2009 to promote their four new releases. Get out there and check them out when they're in your town.

In 2004 they performed in the Push Battle of the bands regional finals in Wodonga and they won. After this success they went on to win the district finals, giving them the chance to play at Push Over at Luna Park in March 2005. This time-sharing the limelight with Gyroscope, After the Fall and The Living End, surely an experience they will not forget. With many other commitments such as work and university the boys didn't always have the time that they wanted to spend on the band. However, they managed to continue and in 2005 the band was mainly based out of Albury.

Many of the gigs they played were at the Soden's Hotel. A well renowned original music venue on the border. Here they were supported by several of the bands mentioned above and also headlined their own shows with other local bands from the Albury, Wodonga area.

Now they are releasing their newest album, which is a set of four conceptual, called "The Chronicles of the Four Horsemen".

Click here to read the full bio.